Custom software development
Bet on efficiency, scalability and independence
We provide comprehensive custom software development services that meet the unique requirements of the specific business. For ten years, we've been helping companies from Energy & Utilities, Insurance, Healthcare, and other industries build solutions that help them grow and transform into tomorrow's enterprises.
What we do is not just software. 
Our teams consist of best-in-class experts with in-depth knowledge of various programming languages, frameworks, libraries, databases, and other technical tools. We harness cutting-edge technologies, including Artificial Intelligence, IoT, Machine Learning, and Data Science, combine it with IT consulting expertise and insightful industry experience to help our customers get the most modern technologies. 
Our offer
What we can do for you:
WEB
We can support you in backend and frontend development using various programming languages, frameworks, libraries, databases, and other technical tools.
MOBILE
We provide mobile app development for iOS, Android and cross-platform. Our services include UX/UI design, development, testing, technical delivery, and maintenance.
CLOUD
We're experienced in working with Microsoft Azure, Amazon Web Services (AWS) and Heroku platforms.
SUPPORT & MAINTENANCE
We offer you ongoing support and helpdesk.
Methodology
Agile and transparent development
We like to keep you well-informed about how your project will be developed in particular phases and what schedule you can expect.Our agile approach guarantees you full insight into each phase, clear schedule, and flexibility for needed improvements or additions during the development.
CODIBLY PROJECT PROCESS
How we will work with you
1
WORKSHOPS
Discovery Workshops allow us to gain comprehensive knowledge and understanding of the project domain and your business needs
2
ESTIMATE
Knowing what you're aiming for, we prepare a detailed estimate drill down to the technical sub-tasks
3
KICKOFF
Once we have all collaboration details, we process the legal part, create a contract and sign it
4
DEVELOPMENT
Project team implements your vision in close cooperation with stakeholders
5
DELIVERY
We deliver a tailored solution and provide all required support
Our expertise
Take our expert's word for it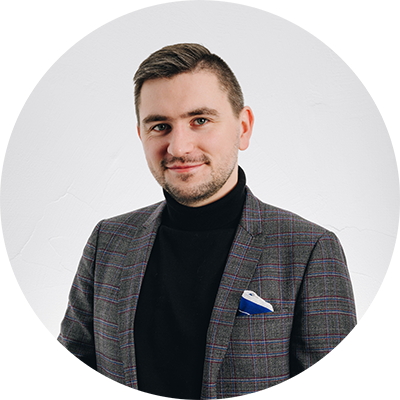 Codibly focuses on a business value that our solution will provide to the customer. For us, product development means way more than creating a coherent set of features. We are highly experienced in transforming business needs into tailor-made software. Codibly believes in quality and scalability, which can be obtained through agile methodologies.
Mariusz Kraj
Chief Innovation Officer
News & Insights
Check our latest articles and resources.
Client stories
Walk the talk!
We know that actions speak louder than words. Check what we crafted out of our clients' needs and ideas.