Passion for technology and sustainable energy
For nearly a decade, we have been mastering technology that can make a difference and has a tangible impact in the world of everyday life. Our goal is to actively take part in creating a positive future for both clients' business and the environment.
Core statement
Create.
Cutting-edge technology is the foundation of Codibly with the origin of excellence in software. What we do, it's not just software. We create comprehensive and reliable solutions using a variety of the newest technological developments that help in business IT transformation and maximizing customer value.
Impact.
Using technology and innovation to achieve digital sustainability is our everyday work basis. For the past few years, we've been creating solutions for the Energy and Utilities industry, in particular, helping companies from this sector to incorporate sustainability and green economy into their business strategy and achieve their business goals.
Innovate.
Our solutions are robust technology and innovation combined into end-to-end solutions. We provide expertise, talent, and forward-thinking approach that enable remodeling energy businesses into digitalized and efficient enterprises.
Mission
Here at Codibly, we empower the energy transition. We lead the way with innovative technological solutions and expert guidance in Electromobility, Renewable Energy, and Digital Sustainability. Our commitment? Making a positive impact on our environment and building a sustainable future for the generations to come.
We put our clients first. Their success is our success, and we're dedicated to understanding and meeting their unique needs. We work hard to deliver a seamless experience and build lasting relationships.
And we're not just about big ideas – we're also a well-run business. We grow through knowledge-sharing, collaboration, and a focus on sustainable practices. This approach benefits both our clients and our people, ensuring everyone gets the full advantage of our expertise and capabilities.
Vision
Codibly aspires to become the world's first choice for technology solutions in Electromobility, Renewable Energy, and Digital Sustainability, recognized for our deep industry expertise, innovative solutions, and unwavering commitment to client success.
We see a world where our business grows not just in profits, but in its positive impact on the environment and society. We envision a workplace where empowerment, collaboration, and sustainable practices are the norms, where our people feel valued, and our clients feel heard.
At Codibly, we recognize technology as the vital enabler for the energy transition. With a firm belief in the transformative power of tech, we're turning to innovative solutions to drive this energy shift. We're proud to be at the forefront of this evolution, fostering a greener and more prosperous future for everyone.
Values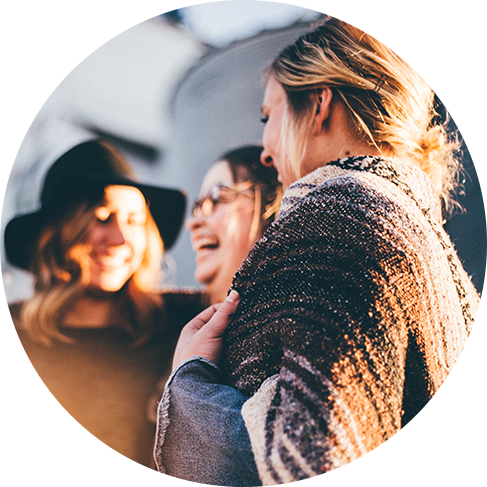 Empowerment and Responsibility
We empower our people and clients with the autonomy and tools they need to succeed. We foster a sense of shared responsibility for the company's growth and the transition towards sustainable energy.
Sustainable Development
We promote and implement sustainable business solutions to drive environmental progress. We use our know-how to guide our clients towards achieving their business goals in these sectors, and we're always looking for ways to make our office and our operations as eco-friendly as possible
Industry Expertise
We are leaders in technological solutions dedicated to the EV and Renewable Energy sectors. We guide our clients towards their business goals with our deep industry knowledge.
Client-Centric Orientation
We place our clients at the center of our operations, dedicating ourselves to understanding and addressing their unique needs. We create and propose solutions aimed at maximizing their success.
Engagement and Collaboration
We are deeply engaged in cooperative partnerships, mutual development, addressing our clients' needs, and supporting environmental sustainability. We believe in teamwork and pulling together. We learn from each other, support our clients, and do our part to protect the environment.
Fiscal Responsibility
We manage our operations efficiently and innovate relentlessly to ensure our growth and profitability. We are committed to consistently delivering value to our clients, fostering a well-run and financially healthy organization.
CORPORATE SOCIAL RESPONSIBILITY
What we stand for
Our goal is to help organizations to take that step towards sustainability. To enhance digital transformation and empower both businesses and our planet by delivering innovative and sustainable technology solutions. The combination of technology and innovation allows us to support our clients in transforming hidden opportunities into business wins, providing a tangible, positive impact on the environment, and implementing digital sustainability as a part of business strategy.
Using cutting-edge technologies is a part of our know-how. We unlock business capabilities with technology that enables them to grow with a positive impact on the environment.
It's bold ideas that make a real change. We believe that being proactive means working for the true benefit of the customer. That's why we don't hesitate to propose our customers taking one step more and unlocking the door to the enterprise of tomorrow.
We're focused on increasing the share of energy acquired from renewable sources within the international market. Innovative technology solutions we deliver for Energy & Utilities customers help to make clean energy more cost-effective and available for commercial and residential end-users.
Our expertise, years of experience, and professionalism make us a reliable partner. Efficiency should be the core value of every business and we know how to make it available in end-to-end business optimization.