BIG DATA & BUSINESS INTELLIGENCE
Harness the data and accelerate your business performance
Collecting various data is no longer enough to make data-driven decisions. It's only the first step. To get the value out of it and control it, you need good data management, thorough insights based on comprehensive analytics, and tools that help you use this knowledge as business leverage.
We offer extensive Big Data Engineering and Business Intelligence end-to-end services, including analytics, custom software solutions, and technology consulting, to make your data more accessible and easier to understand and analyze.
OUR OFFER
Data-driven, measurable business outcomes
Big data:  
Harnessing data potential gives you business leverage against the increasing demands of markets, allowing high-level optimization, cost, and time reductions. Our solutions include Big Data analytics, processing, and distribution. We help organize, manage, filter, and use data assets to its fullest, creating solutions that maximize data value.
Business Intelligence: 
Identify business opportunities hidden in your data. Business Intelligence supports your organization's strategic decisions by examining a variety of data to deliver insights concerning trends, current organization state, identify potential blockers, or possible improvements of business performance.
Data warehousing: 
Data arranged into a structured database is much easier to navigate and extract insights for further development. We offer software solutions that support your data administration and quality management.
Technology consulting: 
Codibly experts will support you in preparing a custom-fit Big Data strategy, recommendations on data quality management, or augmentation of data analytics potential.
Design: 
A good design presents data in graphic forms to make it more understandable and more usable. It highlights the trends and outliers, helps to track the achievement of defined goals, and compares the performance of diverse factors essential for decision-making.
User Experience: 
UX delivers a utile, comfortable in use, and meaningful design that meets user expectations and needs and simplifies navigation.
Wireframe & mockups: 
Create lucid and well-thought architecture with wireframe and mockups. This approach enables architecture and layout verification in the early stage of the project and allows quick project adjustments.
RESULTS
What are the key benefits?
Reliable data-based insights for better decision-making
Increasing business performance using data quality management
Accessible and transparent data insights
Improving the decision-making process
Readiness for market challenges reachable at short notice
CODIBLY PROJECT PROCESS
How we will work with you
1
WORKSHOPS
Discovery Workshops allow us to gain comprehensive knowledge and understanding of the project domain and your business needs
2
ESTIMATE
Knowing what you're aiming for, we prepare a detailed estimate drill down to the technical sub-tasks
3
KICKOFF
Once we have all collaboration details, we process the legal part, create a contract and sign it
4
DEVELOPMENT
Project team implements your vision in close cooperation with stakeholders
5
DELIVERY
We deliver a tailored solution and provide all required support
Related services
You might be also interested in:
Our expertise
Take our expert's word for it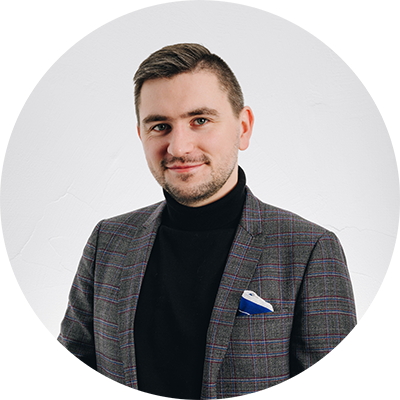 Codibly has extensive experience in building efficient pipelines to process data. Our solutions allow the filtering, clearing, and normalization of harnessed data. In the end, we can provide the customer with easily readable visualizations of collected information. Big Data and business intelligence solutions are crucial to get business leverage in a fast-growing world. They are suitable for any type of business, including individual customers and big industrial companies.
Mariusz Kraj
Chief Innovation Officer
News & Insights
Check our latest articles and resources.
Client stories
Walk the talk!
We know that actions speak louder than words. Check what we crafted out of our clients' needs and ideas.