LONG TERM JOBS
What do we do?
What do we offer?
First of all, we are offering you respect. Time is crucial for all of us that is why we guarantee a quick and efficient recruitment process. One-step and one-step only - interview. After our meeting, you can expect an offer in 24h. Sounds good? The best thing that we can offer is our indispensable team. Codibly is a place where talent, knowledge, creativity, and work meet fun. We're a team of amazing people who share good vibes and a variety of passions. We believe in the synergy of our experience, knowledge, and energy between the company and within the particular project/tech teams.
You can send your CV via the application form on our website or apply with one of the recruitment portals with our job offers. A link to your GitHub account will speed up the verification process.
Meet our talent hunters!
Looking for a new project is hard work itself. That is why our Talent Hunters are here for you. We are the specialist in matching your talents with customers that need your expertise.
In Codibly recruitment process is simplified, straightforward, and fully transparent. We're happy to answer any questions you may have during or even before the whole process. If you need help in finding the perfect project that matches your experience and skills don't hesitate – contact our amazing recruiters via LinkedIn! 
Frequently Asked Questions
What skills will I need?
A range of technical skills are required depending on the position you're applying for. We particularly value your sense of involvement in projects, ownership over your work, commitment to personal development, and ability to work in a team.
All recruits need to have fluent spoken and written English. You'll also need good communication skills, intellectual curiosity and awareness of the latest technologies. Experience working in Agile or SCRUM is also helpful.
Do you work with freelancers
Yes, we work with freelancers on a remote basis.
At Codibly, we want to build a remote culture that is based on transparency, team spirit, regular feedback and continuous learning. We do believe that the most important of the success ingredients is the team – no matter where you are!
What type of contract I will sign with you?
You have two possible modes of employment at Codibly: B2B or an employment contract.
We also work with freelancers on a remote basis.
Do you have internship programme?
We occasionally offer internships to people that we think offer tremendous potential.
Can I work remotely?
We are open for remote work, but we expect you to be able to visit our office in Kraków if your project requires it.
What are Codibly's working hours?
We work a 40 hour week with flexible hours. You can start work anytime between 7 and 10.00.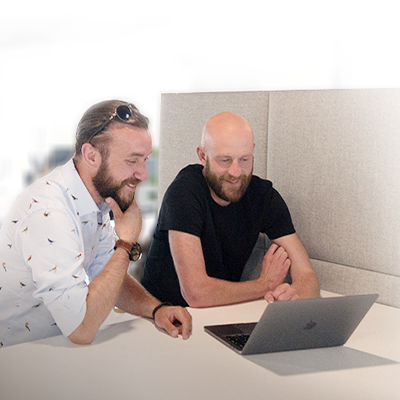 Didn't you find anything for yourself?
Don't worry! We're still growing and looking for exquisite talents
CONTACT US