Why should you use IT outsourcing services?
#1 Freeing up your own employees
If your team is too small or covered with other responsibilities, it can be difficult to find the time or resources to invest in IT. This is where outsourcing services come in.
By contracting another company to take care of your IT needs, you can free up your own employees so they can fully focus on other tasks. This works both for large companies and small businesses.
#2 Saving money and resources
One of the primary benefits of IT outsourcing is that it is cost-effective. Outsourcing IT functions to a third-party provider can save businesses money on labor costs and infrastructure costs.
On top of that, businesses can benefit from the economies of scale that IT outsourcing companies often have, as they are able to provide services at a lower cost than if a business were to do so themself.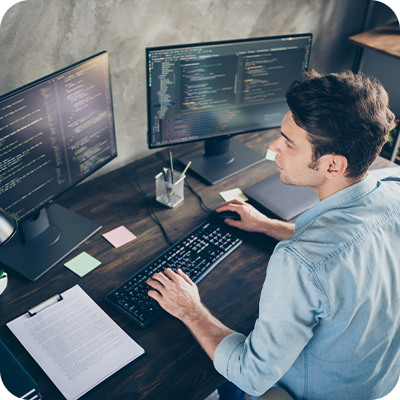 #3 Greater flexibility
IT outsourcing can also provide businesses with increased flexibility. When businesses outsource IT functions, they are not locked into long-term contracts or committed to maintaining certain levels of staffing.
This can give businesses the flexibility to scale up or down their IT operations as needed, which can be helpful for responding to changing market conditions. You often couldn't get the same or more benefits by keeping those functions in-house.
#4 Accessing experts and their experience
Another benefit of IT outsourcing is that businesses have access to a wider pool of expertise. Businesses that outsource IT functions are able to tap into the knowledge and skills of a team of experts rather than just a few in-house staff members., which can be beneficial for companies that do not have the internal resources to support a full-time IT staff.
#5 Re-evaluating business focus
Outsourcing non-core functions such as IT frees up time and resources that can be devoted to more important tasks. This can help businesses to improve their overall performance and competitiveness.
#6 Improving risk management
As a result of outsourcing IT, businesses are able to manage risk more effectively. Outsourcing IT functions means transferring some of the risks associated with these functions to the provider, and, therefore, reduce the business's exposure to potential problems such as data breaches or system failures.
How to choose an IT service provider: a checklist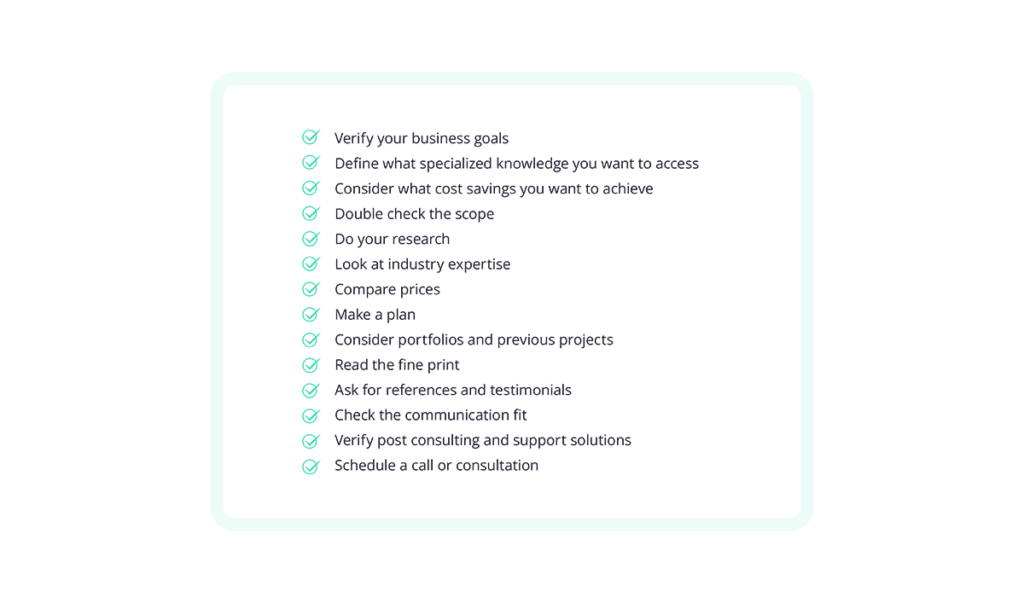 #1 Verify your business goals
What are your specific IT needs? What functions do you need help with? IT requirements can vary from business to business, so it's worth setting out exactly what your business needs before you start looking for a provider and narrowing down your options.
There are many different IT outsourcing companies out there, so it's crucial to find one that specializes in the specific services you're looking for. We'll cover that later on.
#2 Define what specialized knowledge you want to access
When you're looking for support solutions for IT, you likely want to tap into specialized knowledge that you don't have in-house. After all, that's one of the main reasons why businesses start looking for an offshore outsourcing external provider in the first place.
Look at each provider's area of expertise and make sure they align with your specific needs. Are they experienced in business transformation? Can they help you deliver a complex project? Find the answers to these questions before going any further.
#3 Consider what cost savings you want to achieve
Software development can be expensive, so it's no surprise that many businesses outsource IT in order to achieve cost savings. When you're looking for an IT outsourcing services provider, consider how you want to reduce outgoings and achieve full cost efficiency.
Always compare the costs to what they would be if you went for hiring in-house staff instead. If you accumulate downtime and other inefficiencies, that might offset any cost savings you were hoping to achieve.
#4 Double check the scope
Is software testing what you're after, or are you interested in a small web development project?
Do you need your IT systems to be audited, or are your infrastructure services more than fine?
Is a particular company ready to fill your temporary positions, or would you still have to ask your IT department for help?
Do they take full responsibility for implementing solutions and network security, or are their services limited to a certain extent?

What are their remote methodologies, and do they fit what you would like to develop and deliver?
So many questions – and you need to get all the answers before you proceed. The scope of the project is one of the most important factors to consider, as it will have a big impact on the price and quality of the final product.
#5 Do your research
Outsourcing IT services requires in-depth research in order for it to be successful. This includes reading reviews, case studies, and testimonials. You should also take the time to speak with other businesses that have used the services of the provider you're considering.
Identifying top talented developers to help with your business growth can be challenging, but the IT industry is developing rapidly and it's becoming easier to find the right provider.
#6 Look at industry expertise
If you need help with specialized roles (e.g. mobile applications, intelligent automation, or any other super specialized technical roles), you should check not only core competencies but also industry expertise.
This is especially critical if you're in a regulated industry or have specific compliance requirements. Check that the provider you choose has the necessary experience and expertise to meet your needs with the fully managed service provided.
#7 Compare prices
Let's say that you are looking for some software support in terms of web design. Verifying what such a project requires is one thing, but comparing the price that different IT outsourcing services providers charge for it is another vital consideration.
Getting a full estimation of the project is essential to avoid any unpleasant surprises later on. Check what's included in the price – it might be a good idea to look for an all-inclusive service that covers everything from start to finish.
The pricing models can vary from fixed-price contracts to time and materials, or even value-based pricing. It all depends on your specific project requirements – if a complex project requires more than just a few hours of work, it's obviously going to be more expensive than a simple one.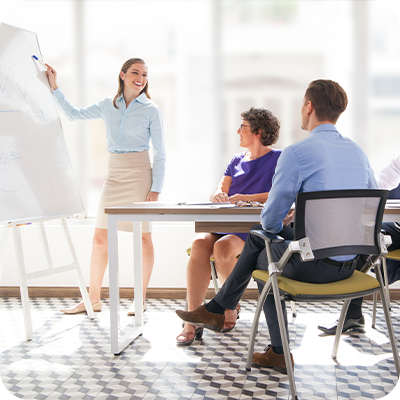 #8 Make a plan
No one likes tight deadlines, but this may be what your business needs right now. Come up with a clear plan and timeline for your project so that the provider can give you an accurate estimate.
It's crucial to be realistic here – if you're expecting too much from the provider, this might lead to frustration and critical issues on both sides. On the other hand, if you're not clear about your own expectations, it could take longer to achieve the results you want and it might cost you more.
Roadblocks are almost inevitable when it comes to IT outsourcing and software development, but if you take the time to plan ahead you can avoid most of them.
It's always a good idea to have a kind of a buffer for your project so that you can accommodate any unforeseen delays.
The most important point is to keep lines of communication between you and the provider, as well as within your own team, all open. This applies not only to deadlines and timelines, but also to the budget. If something changes, make everyone aware of it and what to do next.
#9 Consider portfolios and previous projects
When you're looking at a provider's portfolio, consider both the quality and the number of their previous projects. This will give you a good idea of what to expect if you decide to work with a particular software engineering team.
Has the provider already managed to deliver high-quality projects and collaborate with various clients, or haven't you even seen their mobile apps or custom solutions for others in your industry? If it's the latter, outsourcing your IT project to that provider might not be the best idea.
#10 Read the fine print
Saving time often leads to more mistakes being made, so take a moment to read the fine print before signing an outsourcing contract. This includes understanding the terms and conditions, as well as the service level agreement (SLA).
Be clear on what's included in the contract and what's not, otherwise you might end up with an unexpected bill and the actual collaboration being much different to what you expected.
#11 Ask for references and testimonials
Nothing speaks louder about outsourcing IT services than the experiences of other businesses that have used them. That's why, when you're considering a particular provider, it's worth asking for references and testimonials.
It may turn out that the services that you were looking for are not up to the standards that you expect. Conversely, if other clients or small businesses can recommend that software development provider, you may also get some insights into what it's like to work with them.
#12 Check the communication fit
Any outsourcing company that you plan to run your existing or ongoing projects with needs to have more than just technical expertise or a team of talented software developers. They also need to be on the same page with you in terms of communication.
You should feel comfortable communicating with the provider, and they should be able to understand your needs and requirements. If not, it will be very difficult to manage your complex projects successfully.
#13 Verify post consulting and support solutions
Oftentimes, IT projects require more than just software services and the client will be more interested in getting a full range of services. This would require the provider to offer post consulting and support services.
If you're considering searching on a global scale, choose an outsourcing company that offers help at all times. This is especially true if you're looking for a long-term relationship with a particular provider, as you need to be sure that they will be able to support your project, even after it has been completed.
#14 Schedule a call or consultation
It's okay to feel still unsure about outsourcing. Schedule a call or consultation with the chosen provider. This will give you a chance to ask questions and get more information about their services to help you decide if they're the right fit for your project and confirm their value proposition for your business.
Start your journey with outsourcing companies
…or just one – Codibly.
Not all outsourcing companies work the same way in providing managed services. Some software development firms are better at it than others, but the decision about who to work with is almost entirely down to your research.
If you're looking for a company that's making waves with digital transformation and is a leader in the outsourcing industry, Codibly is here to help you with everything related to software development, and more.
We'll happily assist your in-house team with managed services, create solutions for your service desk, develop cloud solutions to help your business grow, and take care of services such as web development or mobile app development – just to name a few.
IT systems will never be a problem for you again. Importantly, we guarantee the quality of our services and always aim to deliver projects on time.
We know it can be nerve-wracking to entrust someone else with your business's future, but we assure you that it will pay off with us – as the case studies of our clients clearly attest to.
Get in touch with us today to boost your digital transformation.