What is team augmentation?
In short, staff augmenting is when a business outsources part of its software development project to another company by adding outside developers to its team. This could be just one person in order to fill a skill gap in the local team, a few engineers working together with in-house staff, or a whole remote team. 
Using staff augmentation services is incredibly common nowadays — 92% of G2000 companies use some form of IT outsourcing. By next year, spending on IT outsourcing is projected to reach $519 billion.
For which business needs can staff augmenting be especially useful? They include:
increasing the capacity and efficiency of an existing project
adding expertise in a specific area
filling skills gaps
providing additional support or knowledge to an in-house team
helping companies handle long or multiple projects
If you Google "team augmentation," the first result that comes up is Wikipedia's definition: Team augmentation is the process of supplementing an existing in-house team with external personnel to fill skill or resource gaps.
This sounds pretty straightforward, but there are a few things worth highlighting. Firstly, it's not about outsourcing your entire project because you still have core staff in place supplemented with remote developers who have the specific skills and expertise you need.
Secondly, team augmentation can either be a short-term solution or a way to group people who will work together for the long haul. If you need someone to help your development team get a project back on track or a developer for temporary work, staff augmentation services are your best bet.
If you need an entire dedicated team to assist your in-house one with handling a few projects simultaneously, you should also look to augmentation services.
Third, and most importantly, staff augmentation is all about collaboration. The idea is to have a group of people with complementary skills who can work together to achieve a common goal.
Why do you need staff augmentation for your business?
So why exactly should you think about adding a new member this way? First, let's look at some of the many benefits of using the staff augmentation model:
#1 Flexibility
Hiring new developers in the traditional way takes time (especially the recruitment process), costs a lot, and doesn't exactly give you a lot of room when it comes to building your new team. You can't hope to hire every single different specialist full-time in your company, after all.
That's where using a more flexible team augmentation service does the trick by providing endless options. You can add, remove, or swap members whenever you need and scale your development team up or down as the project progresses. 
If, say, your current team runs into an unexpected issue while working on a project, you can quickly add a new member who will be responsible for fixing that issue.
We have handled multiple staff augmentation projects at Codibly, so we know how to make them work. Whether you need help with a straightforward project or a complex, long-term one that might require changes to team members multiple times, we've been there and done that before.
#2 Access to a vast talent pool
Another massive advantage of staff augmentation is that it allows you to tap into a large pool of talent. Rather than just focusing on people you've previously hired or those living nearby, you can access an entire network of software developers. 
This means you can find the perfect tech talent for your project, no matter what skill set or experience level you need. If your project is a particularly complex one, you can create an entire remote team to work alongside your internal developer teams and project managers.
#3 Greater expertise
Staff augmentation is also a good way to get professional tech help when you need it. If you have a project that requires specialized knowledge, you can bring in an expert to help out without having to hire them full-time.
For example, at Codibly we have successfully completed hundreds of various projects, and many of our team members have vast experience in custom software development for healthcare, insurance, Electric Vehicles (EVs), energy optimization, and the Internet of Things (IoT). If, for example, you are currently working on an EV project and are struggling with an unexpected issue, augmenting your development team with one of our experts will help you understand and solve the problem much faster so that you can get the project moving forward thanks to our expert knowledge in that field.
#4 Improved quality
By adding additional developers to your in-house team, you can improve the overall quality of their work. One benefit of this is that, by having dedicated augmented developers together with your main staff, you have precisely the people you need to handle the project requirements faster and with fewer hiccups along the way.
But staff augmentation is also all about collaboration. By improving how your group works and communicates together, you can create a more efficient workflow that, in turn, leads to improved quality.
#5 Increased efficiency (with reduced organizational expenses)
By filling the gaps in your team, staff augmentation can help increase their efficiency, speed up their work, and also make solving potential project issues much easier. As a bonus, since you only need to hire developers for each given project or task, there's no need for lengthy or costly training and onboarding.
What's more, since you will be hiring people who already have the necessary know-how, you won't need to worry about explaining the basics to them or waiting until they settle in. This can save a lot of time and money in the long run.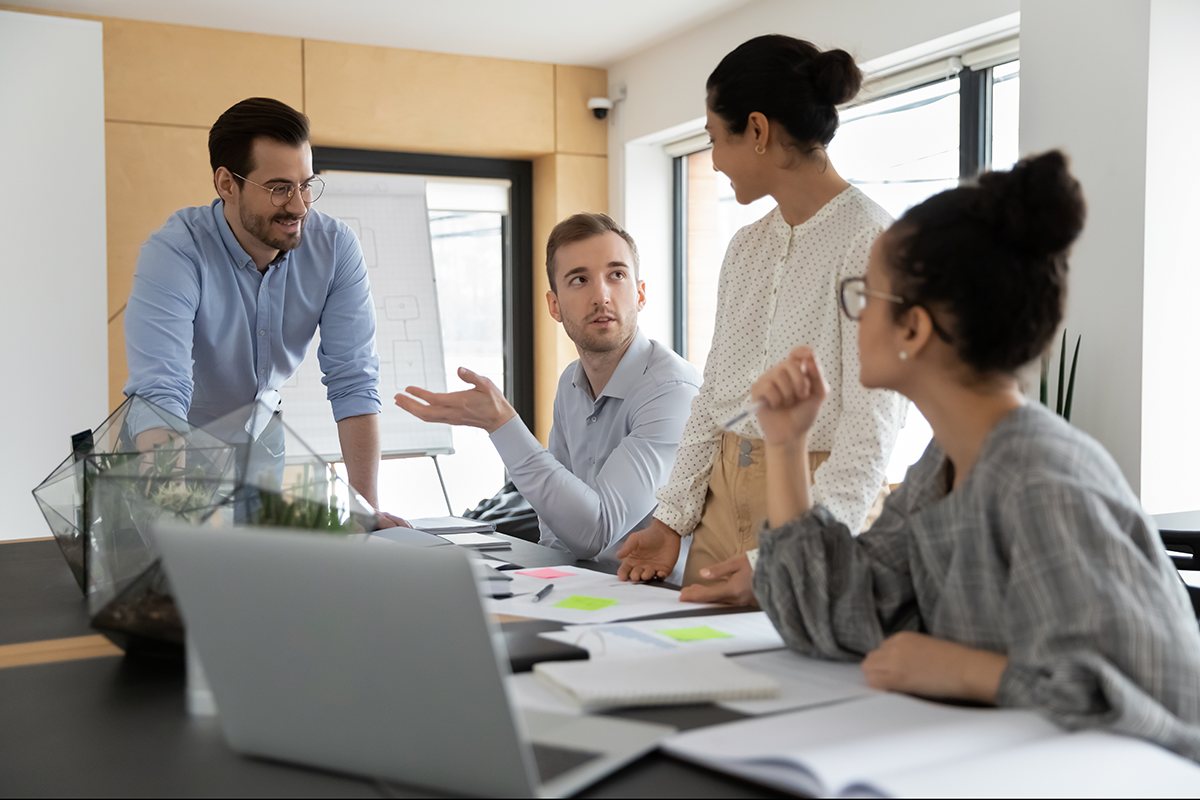 When is team augmentation a good idea?
When should you use staff augmentation? You may be asking yourself this question now. The truth is, there is no one-size-fits-all answer because it depends on your specific needs and business objectives.
Before deciding if you should introduce an additional developer to your existing team, you'll need to spend a bit of time researching your needs, goals, and expectations. That being said, below are a few scenarios when staff augmentation may be a good idea:
#1 When you need to increase capacity quickly
Staff augmentation is a great way to add additional remote developers to a team quickly. This can be helpful when you need to ramp up for a new project or if you encounter an unexpected problem that must be fixed promptly. When managing a project with a tight deadline, having an extended team working together with your in-house one can provide the extra resources needed to get the job done.
#2 When you need to access developers with particular skills
If you require a specific skill set that you don't have in-house, using staff augmentation services can be a great solution. Whether you need an AI expert, web developer, or QA engineer, the remote talent pool is vast. Staff augmentation also allows you to bring in an expert to help out without hiring them permanently.
For example, if you need help with Python development but don't have the budget to hire a full-time developer, you can bring someone in as an augmented staff member.
#3 When you need expertise in a specific area
If you need to add someone with certain know-how to your local team, staff augmentation can also be a great idea. This can be helpful if you are working on a new project that requires knowledge in a particular area or if your developers are struggling with an unexpected project hurdle.
#4 When you need additional support
Staff augmentation can also be used to provide additional support to developers. This can be helpful during peak periods, when you are working on a large project, or if your local team is busy working on other tasks. Having a dedicated team working together with your main one can help take some pressure off and make sure that the job gets done.
#5 When you need to scale up quickly
Staff augmentation can be tremendously helpful if you have a sudden increase in workload because of a new client or a very successful product launch, or if you don't have enough office space or budget to hire an entire team. You can create a dedicated team to help you take care of your core business tasks and work with your local team almost overnight, giving you more time to manage the workload and eventually find someone to work full-time.
Team augmentation challenges
It all sounds great so far, right? Staff augmentation services can certainly be a great solution for companies that need to quickly add skills or expertise to their in-house teams. However, staff augmentation is not without its challenges that you'll have to overcome if you want it to succeed.
The following are a few difficulties that you may face when using this method to grow your team.
#1 Smooth Integration
One of the biggest challenges with augmentation is integration. When adding new members to a team, getting everyone on the same page can be difficult. That's why it's essential to ensure good communication and collaboration from the start – assigning someone from the company to work as managing director is a good idea.
It can also be helpful to have a plan for integrating new members into the team. This could involve training, onboarding, regular contact with the project manager, or anything else that will help remote developers feel at home.
#2 Cost
Augmentation can be a more expensive option than other staffing solutions. This is because you are essentially hiring a specialist or a dedicated team of experts. However, compared to hiring freelancers (who can be cheap, but their work quality might reflect this and they could leave at a moment's notice) or in-house employees, staff augmenting is the most cost-effective option.
If you are working on a very tight budget, staff augmentation could be a bit too expensive for you. As such, you should first think about whether it would be worthwhile in the long run to spend a bit more on hiring an expert for your project right away rather than deal with complications later when the cost of getting the project back on track may be much higher.
#3 Lack of control
With staff augmentation, you are essentially handing over some responsibility of the project to another party. This is because you are working with a group of people who you may not be familiar with.
It's important to have a good understanding of the remote individual or team's processes and how they work, as well as them appreciating your company culture. Only then will you be able to keep the project moving forwards and achieve the desired results.
Despite these challenges, it all comes down to choosing the right team to work with. If you pick a crew that has good communication and collaboration skills, as well as the expertise you need, all for a budget that you can afford, then staff augmentation can be a game changer for your business.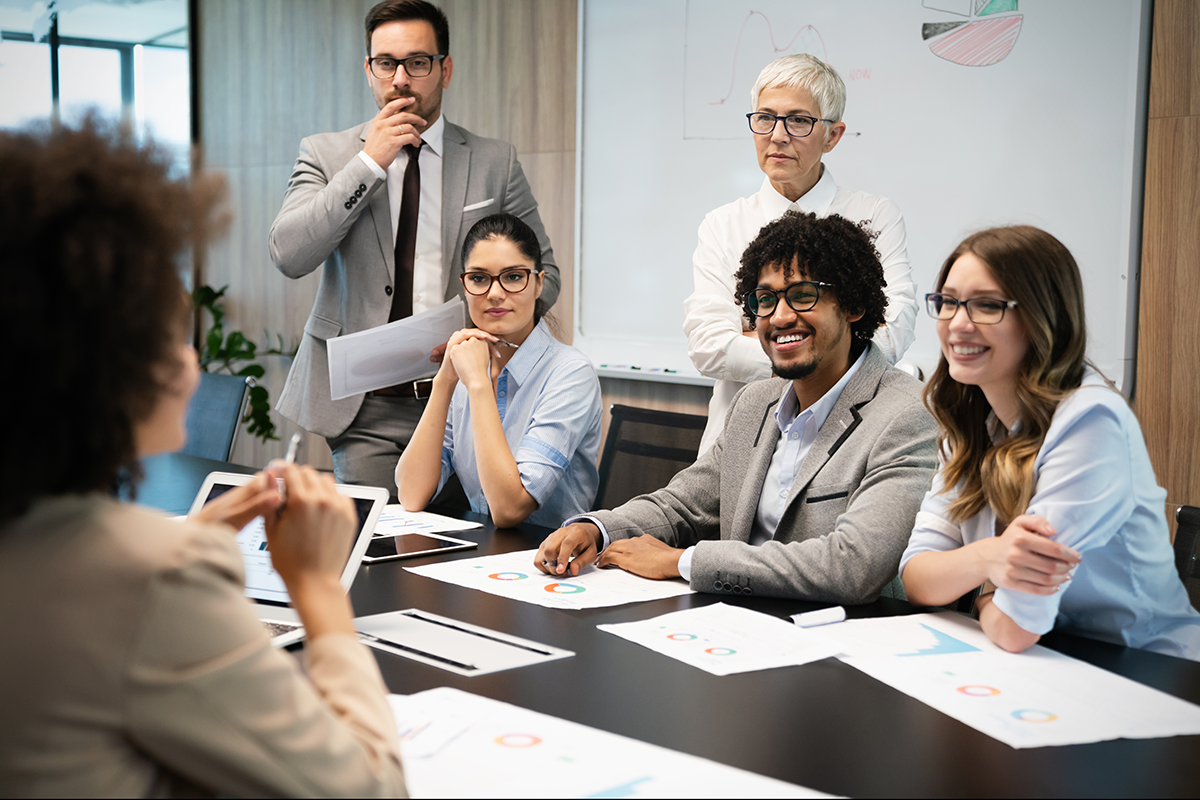 How Codibly can help you with team augmentation
As you can see, adding a new member to your team via augmentation isn't as easy as just hiring the first software engineer you find. You can only benefit from staff augmentation if you work with developers who have the experience and skills you need and whom you can trust with your project even if you don't work in the same location.
How about reaching out to us at Codibly then? We've worked on and successfully delivered hundreds of projects, from small and short to very complex ones collaborating with multiple teams. When it comes to energy & utilities, electric vehicles, and custom software development, we can confidently say we know those areas like the backs of our hands.
If your main team is struggling and your project is suffering because of high rotation or a lack of software developers with the required skill sets, we likely know exactly what you need to get your project on track. We work with over 200 software developers and have over 35,000 in our network, so there's a good chance that we know just the right person regardless of the skill or experience levels you require.
Our clients, from Electrix Power to Samsung, can confirm just how much we know about reducing energy consumption in their businesses, using IoT to boost team communication, and building a solar energy digital supply chain like we did for Solar Generation.
Reach out to us with your project idea or main challenge and we'll work together to find a solution to it.
Over to you
Having an in-house development team with every possible specialist you might ever need would be a difficult (if not impossible) task. You can't possibly predict every single thing that might happen during the project, plus recruiting, hiring, and training all of those people would probably require a far bigger budget than any company has. 
And do you actually need to hire a new developer just for one project or to solve a single issue? Employing ready-to-work, remote talent directly is a far better (and more affordable) option here. You can hire people with exactly the skills you require for as long as you need them, be it for one stage or the entire project.
If you are looking for a flexible option to bring the necessary expertise and knowledge to your team or fill gaps in your project, Codibly can help. Get in touch with us to let us know what (or who) you need, and we're sure to find someone who will feel right at home with your project.
Team Augmentation FAQs
Q: How much does team augmentation cost?
A: The only straight answer we can give you is "it depends." The cost of staff augmentation services can vary depending on the staff augmentation model, the number of developers in the dedicated team, the project size, the scope of work, and the expertise required. To get a quote, reach out to us with your needs and we'll estimate the price.
Q: What is the difference between team augmentation and staff augmentation?
A: Staff augmentation is similar to team augmentation, but it typically refers to the addition of a single individual to a team. For example, a Python expert joining your development team. Team augmentation, meanwhile, refers to adding a few people to your main staff or hiring an entire augmented team.
Q: Why is team augmentation getting so popular?
A: First, staff augmentation can be more cost-effective than hiring a full-time employee. Second, it allows companies to tap into a global pool of remote talent. And third, it gives businesses the flexibility to scale their augmented teams up or down as and when necessary.
Q: What are some of the benefits of team augmentation?
A: Increased productivity, access to a global pool of talent, and the ability to scale your team up or down as needed. But not only that – you can also count on the technical expertise and support of the tech professionals you hire. Employing external software engineers to work on a specific project or issue can also bring you significant cost savings, especially when compared to how much it would cost to search for and interview candidates and provide ongoing training to them.
Q: Which industries use team augmentation?
A: Various, including but not limited to: healthcare, finance, manufacturing, and retail. However, team augmentation is particularly popular in the IT and software development industries.
Q: When should I consider team augmentation?
A: For example, if you're launching a new product or service, expanding into new markets, or needing additional help with a project. As always, it's best to consult with an expert to see if team augmentation would be right for you.
Q: How do I find the right team augmentation partner?
A: When looking for one, you'll want to consider a few factors such as the project size, scope of work, the expertise required, and cost. Once you've considered those aspects, you can start to narrow down your options and find the perfect partner for your project.
Q: How to get started with team augmentation?
A: The first step is to contact Codibly. We will work with you to understand your needs and see if team augmentation is right for your project.