WorkBuzz - Employee Feedback Control and Management Platform
INDUSTRY VERTICAL
Employee engagement measurement, feedback control and management, engagement optimization
TIMELINE
08/2017 – ONGOING
About WorkBuzz
WorkBuzz is an employee engagement platform for feedback control and management. The company headquartered in the UK helps businesses engage their employees and improve their cultural baseline with feedback programs based on a WorkBuzz employee feedback platform. WorkBuzz provides services and a specialized tool for effective employees' feedback control and management, allowing companies to strengthen their employees' engagement and transparency.
Business needs
Building a scalable, easy to operate tool to collect employees feedback in real-time
Curtailing the time needed to analyze survey data
Proprietary algorithms to help clients pinpoint where
Benchmarking employees engagement against similar organizations solution
Creating a feedback control system allowing the company managing the whole feedback process
Solution
The Codibly's role in the project was defining the product vision of the feedback system and a roadmap for additional features and improvements. Our team delivered complete web application and provided ongoing monitoring and support for the feedback control and management platform.
WorkBuzz is an employee feedback platform for measuring employees' engagement and satisfaction from their work. As the output of the system, Workbuzz uses a customized set of surveys to provide deep insight into employees' opinions and ensure all types of feedback are taken under consideration.
Main features:
Platform analytics pinpoint factors responsible for driving employees' engagement within minutes of closing the survey. That means almost instant feedback reports with in-depth analysis, available in Excel, PDF, and PowerPoint format
Different types of automatic surveys that can be fully customized and enable advanced output segmentation, using demographic, seniority, location, and more state variables
The system offers separate personal feedback dashboards dedicated to managers that allow them to analyze the input data of both positive and negative feedback, forge it into desired value and create great work environments, becoming better leaders
Benchmark tool responsible for controlling the feedback processes, comparing the progress both within the organization and externally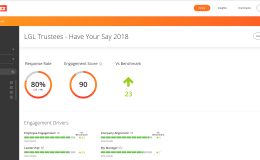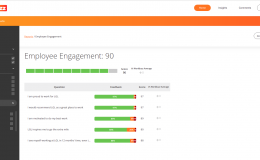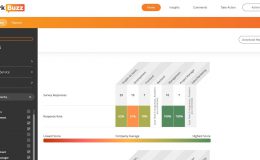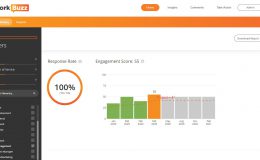 Results
SaaS platform allows rapid growth of client number
Eliminating manual work by implementing automated processes
Expanding the business on a global scale with the tool that can be easily modified and adjusted to the clients' needs
Clients response dashboard renders any datasets and charts in less than 2 seconds
Personalized dashboards for even 4 000 managers within one organization
Advanced analysis for client survey responses using statistics tools
Testimonials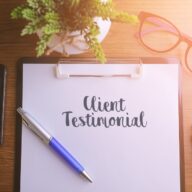 "In Codibly, we have found a genuine partner which has invested time really understanding our business, challenges our thinking and goes the extra mile to ensure our development goals are met."
Steven Frost
CEO of WorkBuzz
Our expertise
Take our expert's word for it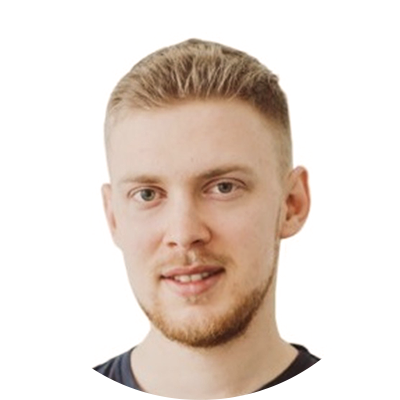 We've created an advanced feedback platform that measures over 20 thousand employees' effectiveness and engagement. Codibly's automated solution makes periodic surveys, aggregates data, and displays statistics. Our app quickly provides employee feedback to owners of large companies.
Radosław
Senior PHP Developer