TESLA shows what a great CX looks like
If you want it to be magnificent, think like a customer when designing. Banish wrong-headed biases and notions like "old people are incompetent" and instead think "all customers may struggle with a new experience", irrespective of age, so design thoughtfully!
TESLA is a great example. They've leveraged their digital design and software extraordinarily well, primarily because they have had years of lead-time over their competitors, and have dealt with and eliminated most of the problems already.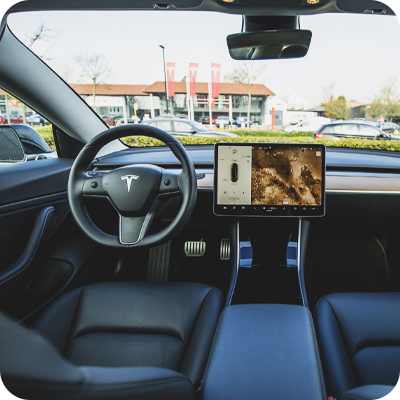 In a JD Powers study of User EV Experience, the TESLA Supercharger stations won hands down, but their Level 2 Destination chargers also beat out the competition, too. It goes further than that, however, because of the seamless support experienced by TESLA owners.
The TESLA owner sets out on every journey with vital information at their fingertips. They know how far to the nearest available chargers; how much energy remains in the battery; the current range of the vehicle.
Suppose it is time to seek a charger. In that case, the system automatically preheats the battery as it approaches the charging point, to make sure it is ready to receive charge in the most efficient way possible. And when a vehicle has completed its electric vehicle charging cycle, it tells the owner to clear the way so this new customer can use the charger.
Once they arrive and connect the plug and charge system, it completes a digital handshake between the system and the vehicle, arranges payment, and charging begins. It should be that easy for everyone.
So, you're not TESLA—that's okay—there are ways for everyone to streamline the CX. The UK and EU charging markets are evolving well with systems like PAUA that connect 70+ operators into a network for heavy/regular users, occasional drivers, or fleet operations.