IoT & CLOUD COMPUTING
Smart systems based on connectivity and cloud
The data-driven world has a single rule: collect – analyze – make if useful. Managing millions of distributed devices and terabytes of data generated every second wouldn't be possible without a variety of IoT and cloud technologies. They support collecting, storing, analyzing distributed data, and sharing them within a network of smart systems and environments.
IoT and cloud computing solutions enhance operational processes concerning data, enabling easy scaling and fast adaptation to changing market demand and growing business needs. Real-time management and automation of distributed data flow increase the overall efficiency of your business in a cost-effective manner without jeopardizing security.
OUR OFFER
Smart systems accelerate your business
Introduce your business to the world of hyperconnectivity with IoT solutions. Connect your distributed devices within one robust network to gain comprehensive insights and data management capabilities. Real-time and historical data analysis, along with almost instant control over the connected devices, enable you to make the decision-making process more efficient.
Ensure flexibility of resources at all times. Cloud is a faster way of deploying innovation and cost-effectiveness in a pay-for-use model, along with a growing number of features. We work with cloud technologies like Google Cloud, AWS, Microsoft Azure, and Heroku, offering cloud computing services in the form of Software as a Service (SaaS), Platform as a Service (PaaS), Infrastructure as a Service (IaaS), and many more.
A perfect way to secure the whole system that will sustain its work in any circumstances, for instance, in case of malfunction of one of the system's elements. Distributed systems are one of the cloud infrastructure solutions that provide easy scalability to grow the system along with business needs.
We offer best-in-class end-to-end solutions based on high-quality technology infrastructure. We design intelligent, scalable, and reliable software that meets your business expectations and ensures your business flexibility for future advancements.
RESULTS
What are the key benefits?
Simplified data access
Scalability
Flexible infrastructure with enhanced capacity
Reliable security and backup
Real-time management and automation
Cost efectiveness with pay-for-use model
Rapid deployment
CODIBLY PROJECT PROCESS
How we will work with you
1
WORKSHOPS
Discovery Workshops allow us to gain comprehensive knowledge and understanding of the project domain and your business needs
2
ESTIMATE
Knowing what you're aiming for, we prepare a detailed estimate drill down to the technical sub-tasks
3
KICKOFF
Once we have all collaboration details, we process the legal part, create a contract and sign it
4
DEVELOPMENT
Project team implements your vision in close cooperation with stakeholders
5
DELIVERY
We deliver a tailored solution and provide all required support
RELATED SERVICES
You might be also interested in:
Our expertise
Take our expert's word for it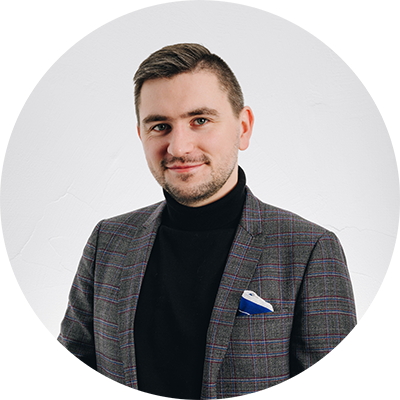 Codibly is highly experienced in providing customers with scalable and safe environments in the IoT Infrastructure. Over the years, we've proven ourselves to be the experts by building very advanced systems in the aac approach that ensures that our solutions are efficient, scalable, and easily manageable. We worked with all popular cloud technologies like Google Cloud, AWS, Microsoft Azure, or Heroku. Codibly helps optimize the IT infrastructure by creating and maintaining cloud applications, performing migrations, implementing and operating public, private, and hybrid clouds.
Mariusz Kraj
Chief Innovation Officer
News & Insights
Check our latest articles and resources.
Client stories
Walk the talk!
We know that actions speak louder than words. Check what we crafted out of our clients' needs and ideas.